Over the past few years, Mediterranean cuisine has quickly become the diet du jour. Research shows that the way you consume it provides several positive health effects, including improved gut microbiota, reducing the risk of stroke and helping to prevent diseases such as Alzheimer's disease. Scientists have also linked the Mediterranean diet to a reduced risk of depression.
Researchers at the University of Technology Sydney, Australia, have now found evidence that a Mediterranean diet may also help improve symptoms in young men with depression. The study has just been published in American Journal of Clinical Nutrition.
Researchers estimate that depression affects 3.8% of the world's population and that suicide is the fourth leading cause of death among young adults aged 15 to 29. They also estimate that depression affects 5% of the world's adult population, with women almost twice as likely to be affected as men. Although both can show many of the same signs of depression, they can also differ. For example, one study suggested that men may be more likely than women to manifest depression through feelings of anger or addiction.
Improved symptoms of depression
According to Jessica Bayes, a PhD candidate at the University of Technology Sydney's School of Health and lead author of this study, she and her team decided to focus on young men aged 18 to 25 for this study because men are much less likely to have asked for help for your Mental Health.
The researchers noted that there is an urgent need to find the most effective evidence-based treatment strategies to help young men with depression and this diet can be a great first step towards recovery. Jessica and her team conducted a 12-week randomized controlled study with 72 male participants between the ages of 18 and 25 with moderate to severe depression.
Participants were randomly selected and divided into two groups. One received dietary support to learn how to consume mediterranean diet. The other group underwent an intervention called 'friendship' – the main aim of which is to provide additional social support through a positive and emotionally focused relationship. In this study, the researcher told group participants about neutral topics, such as movies or hobbies.
At the end of the study, researchers reported that 100% of support group participants who used the Mediterranean diet experienced an improvement in their symptoms of depression. In this group, 36% saw a decrease in Beck Depression Inventory Scale (BDI-II), for a score of 0 to 10 (mild or minimal depression). Although there was also a drop in mean score in the group that spoke about neutral subjects, all participants' scores remained at the moderate to severe depression level until the end of the study.
A biopsychosocial model
According to Jessica, although previous observational evidence shows that the Mediterranean diet is useful in preventing depression, this was the first study in young men with clinical depression to test the diet in an experimental study. She and the other researchers said they were surprised at how quickly the positive effects were seen and the willingness of participants to continue the diet after the research ended.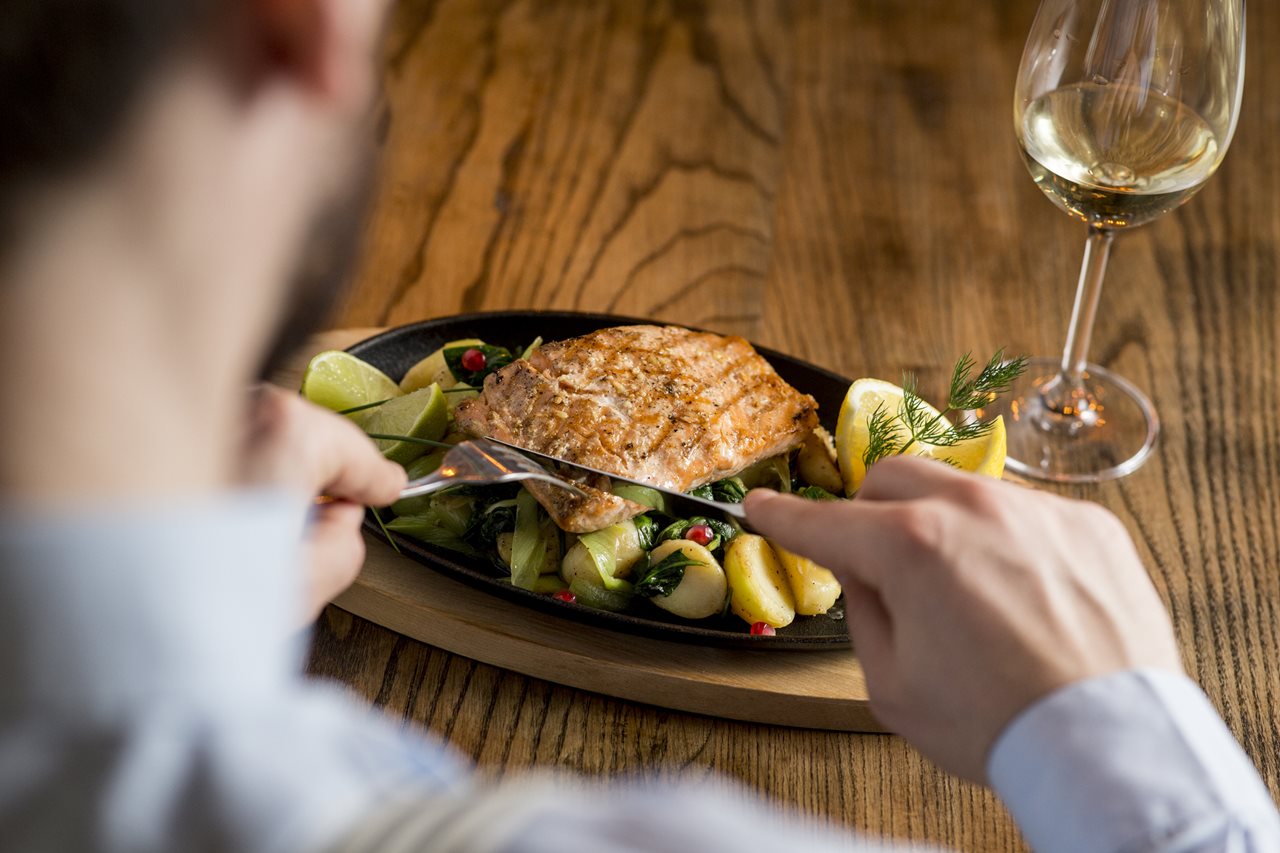 They noted that nearly all of the participants remained in the program, and many were eager to continue the diet after the study ended, showing how effective, tolerable, and valid they found the intervention. Other health professionals not involved in the study also concluded that the Mediterranean diet provides a biopsychosocial model for the treatment of depression. At the end, Men tend to have poor diets in general and consume fast food, which is nutritionally poor and well below the ideal diet.
For them, this type of nutritional intervention addresses the biological aspects and can improve the status of micronutrients but also that of protein, which are precursors to neurotransmitters such as serotonin. It also tends to have a social component in terms of preparation, food invites collaboration, such as partnering with family and friends, and becomes a social impulse.
Additionally, the Mediterranean diet may be an easier lifestyle change for some people than others. diets, such as ketogenic or intermittent fasting. One of the reasons the Mediterranean diet may be one of the most effective nutritional interventions is that people tend to stick to it because it's easier and more palatable.
In fact, people tend to stop doing diets limitation on leaving a structured study. It's true that food needs to be enjoyable, sustainable, and social for them to feel motivated to consume it. Fortunately, the Mediterranean diet is suitable for all of these elements, in addition to being very nutritious.
See as well :