Last week we learned that Disney Plus has seen excellent growth since its launch, even though it has only been in the streaming market for a short timebut how does this platform growth affect competitors like Netflix and Amazon Prime Video?
According to data from JustWatch, Disney has also stood out in the Brazilian market and is already beginning to present challenges to its competitors. In the second quarter of 2021, Netflix held an average market share of 31%, down from the first quarter of 2021 (32%) and the last quarter of last year (33%).
Meanwhile, Prime Video saw an even bigger drop. At the end of last year, Amazon's platform held a 27% share. In the first quarter of this year, the market share fell to 26% and reached 24% in the last quarter.
Disney Plus, for its part, continues to gain momentum, taking more than 12% in the last quarter, against 10% and 6% the two previous quarters.
It's worth mentioning that Disney Plus only arrived in Brazil in November 2020, so the growth in this short period is already impressive. Besides, Disney will soon introduce a new streaming platform in the Brazilian marketwhich should make it occupy more than one place in the ranking, as well as Globosat (GloboPlay and Tele Cine Play).
The above classification also does not take into account recent HBO Maxcounting only the participation of the former HBO Go.
Will we see Disney take over the Brazilian streaming market?
Original text – 08/13/2021
The Disney Plus streaming service arrived in November 2019, in a very limited initial launch, but in less than 2 years the platform has already managed to surpass 116 million subscribers.
The bet on Star Wars and Marvel Studios content has more than paid off, as that number even exceeds Disney's own expectations. Even the most optimistic analysts could not predict such popularity.
A year ago, the platform had 57.5 million subscribers and within a year Disney managed to more than double that number.
THE preview of films such as: CruellaMulan, Jungle Cruise and Black Widow in times of pandemic are also factors associated with this success of the streaming service, alongside series such as The Mandalorian, WandaVision and Loki.
It should be mentioned that Disney also owns other streaming platforms, such as Hulu and Star Plus (coming soon to Brazil)with this, the house of Mickey turns out to be the owner of a large share of the streaming market and a Threatening competitor for Netflix.
Will Disney continue to maintain the growth line?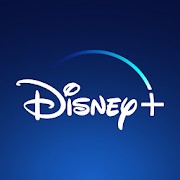 Disney+
Developer: Disney
Price: Free – offers in-app purchases
Size: depends on the platform