As Moon Knight comes out, Disney Plus is already preparing other productions such as "Percy Jackson and The Olympians" which was recently confirmed and will begin filming in the first half of 2022.
Delays aside, today Rick Riordan, who is the author of the book series the series will be based on, confirmed who will play the demigod in the story who already has two movies released.
According to Riordan's interview with Variety, Walker Scobell will play Percy Jackson in the Disney Plus series. Scobell recently gained notoriety for starring in the movie "Project Adam," which premiered on Netflix. The author has been heavily involved with the series since January 2021, when it was approved by Disney, and began casting in April last year.
Filming for the series will begin on June 1, but only the lead actor has been named so far.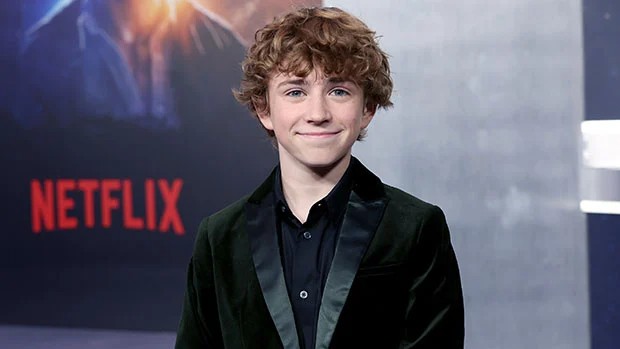 Check out a brief synopsis released by Disney Plus on what to expect from the series:
Aimed at a general audience of teens and young adults, the live-action series tells the fantastical story of a modern 12-year-old demigod, Percy Jackson, who comes to terms with his new supernatural powers when the Sky God Zeus accuses him of stealing your master ray. Now Percy must cross America to find him and restore order to Olympus.
It's worth remembering that Scobell is 13, almost the same age as the demigod portrayed in the Riordan books, who will certainly collaborate to bring even more realism to the production. Another curious fact is that Scobell is also a fan of the Percy Jackson franchise.
Below you can see the photo of when the young actor learned that he had been chosen for the role in the series:

Finally, Riordan adds that he made a surprise to reveal to Scobell that he was selected for the role, suddenly appearing during a Zoom call.
Along with being a rising star, Walker is also a super fan of the books. He already has a Camp Half-Blood shirt, as you can see in the photo above. He didn't know I would be on that Zoom call. He didn't know the call was to say he got the part. The shirt was just representing her love for the show, and that look of surprise is totally genuine.
It is interesting to remember that Disney Plus' next big release will be 'Miss Marvel', which will arrive on streaming on June 8 introducing the MCU's newest heroine. There is still no official release date for Percy Jackson and the Olympians.
What's your favorite Disney Plus series? Say it in the comments!
Disney+
Developer: Disney
Price: Free – offers in-app purchases
Size: varies