The town hall presents the progress of municipal health in the first quarter of the year
The City Hall of Manaus presented to the City Council of Manaus (CMM), on the morning of this Friday 7/1, the responsibility for the results obtained by the Municipal Health Service (Semsa) in the first four months of 2022. indices are within the framework of the Annual Health Program (PAS) and include the budgetary issue and the final health actions.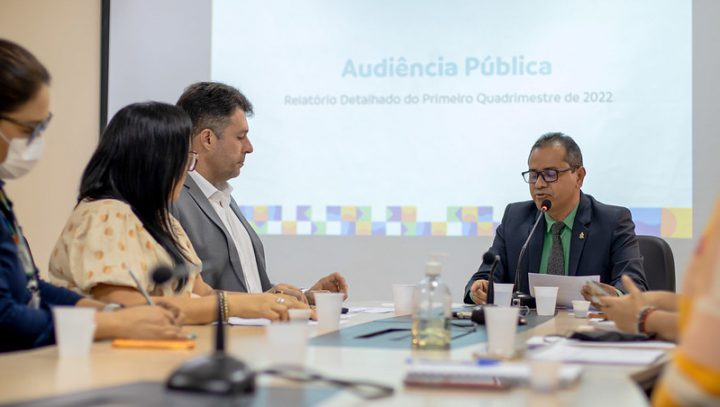 According to the head of Semsa, Djalma Coelho, the secretariat presented several advances during the period evaluated and the survey also contributes to the development of strategies to stimulate primary care in the city of Manaus.
"The results obtained make us very happy, as we have managed to overcome many difficult objectives. The secretariat continues to work so that in the next two quarters of the year we can continue to expand the services offered to the population, with adequate control of the public budget," he said.
The Municipal Undersecretary for Administrative Management and Planning, Nagib Salem, informed that the federal government determines that the secretariats carry out quarterly accountability in their legislative chambers.
"Semsa always respects the laws and gives full transparency to the acts carried out, so we are here today to present the results obtained between January and April of this year, such as the budget planned for 2022, which has already been committed in the four first months and the objectives achieved. We are at the disposal of the Chamber, elected officials and the entire population to answer all questions", he specified.
The Undersecretary for Health Management, Aldeniza Araújo de Souza, explained that 24 indicators are part of the monitoring of the SAP, including food and nutrition surveillance actions, the implementation of the electronic citizen health record ( PEC), vaccination, in addition to other services aimed at specific audiences, such as pregnant women, the elderly and children.
"We have positive results, above the target, in the vast majority of indicators, which are of great importance for the epidemiological scenario in Manaus and for the promotion of the health of the population. This is due to the great efforts made by the management and by all the employees of the secretariat," he said.
strong points
The Undersecretary pointed out that Semsa has kept the number of HIV/AIDS cases among children under 5 at zero, which shows the quality of prenatal care provided in basic health units. In addition, the department managed to increase postpartum consultations by 62%, that is, women with up to 45 days after childbirth.
Also during the first four months of this year, Semsa increased the coverage of food and nutritional surveillance in children under 2; increased the number of UBS offering HIV pre-exposure prophylaxis (PrEP); reduces the annual number of autochthonous cases of malaria; and expanded the fleet of land vehicles for medical transport, among other advances that have an impact on the quality of life of the population.
— — —
Text –Victor Cruz / Semsa
Pictures – Henrique Souza / Semsa
available in – https://cop.kr/s/aHBqjzWxxY